Ook wij zijn bezig om kerstsfeer in huis te brengen. Nadat ik een flink aantal bomen rechtop gezet heb om te bekijken, vond ik dan eindelijk de mooiste kerstboom ever.
Like many people, we to create a Christmas feeling in the house. After seeing a lot of trees I finally found the most perfect tree ever.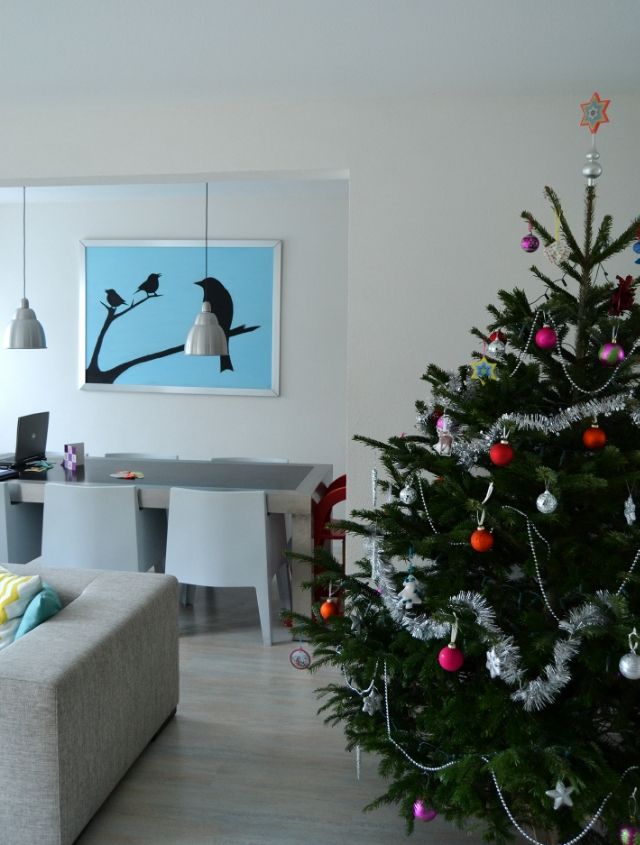 Sinds een paar jaar maken ik en de kinderen ook altijd zelf iets voor in de kerstboom. Zoals jullie eerder hebben kunnen zien maakten de jongens al een aantal papieren 3D hangers.
Afgelopen dagen hebben ze hangers van strijkkralen gemaakt. Leuk om te doen en makkelijk een leuk resultaat.
Every year me and the children try to make some Christmas decoration for the tree. The boys already made some paper 3D hangers.
Last days they made some ornaments with perler beads. A quick and easy project for children to do.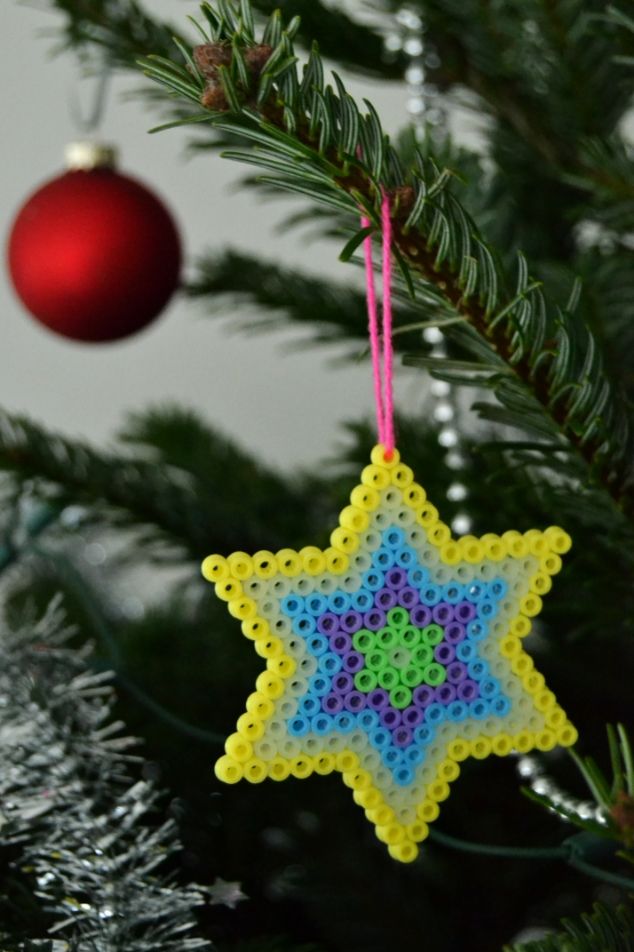 Het meest blij zijn we nog met de piek. Die piek hebben wij al 10 jaar, maar is zo oersaai van kleur. Die valt totaal niet op. Daar moest nu maar eens verandering in komen. We hebben de piek opgevrolijkt met een ster van strijkkralen.
Daarvoor heeft de oudste zoon twee identieke sterren gemaakt. Nadat ze gestreken waren heb ik de piek op één van de sterren geplakt met een lijmpistool.
We also pimped the peak. Is that the right word in English? I mean the ornament on top of the tree. We had this silver one for almost 10 years, but this one looks so boring. That's why we gave the peak some happiness. My boy made two identical stars with beads. After ironing I glued the peak on the star with a glue pistol.
Daarna plakte ik de andere ster er ook op. Een mooie en vrolijke piek is het resultaat.
After that I glued the two stars together with the peak in between. The result was this happy star on top of the tree.